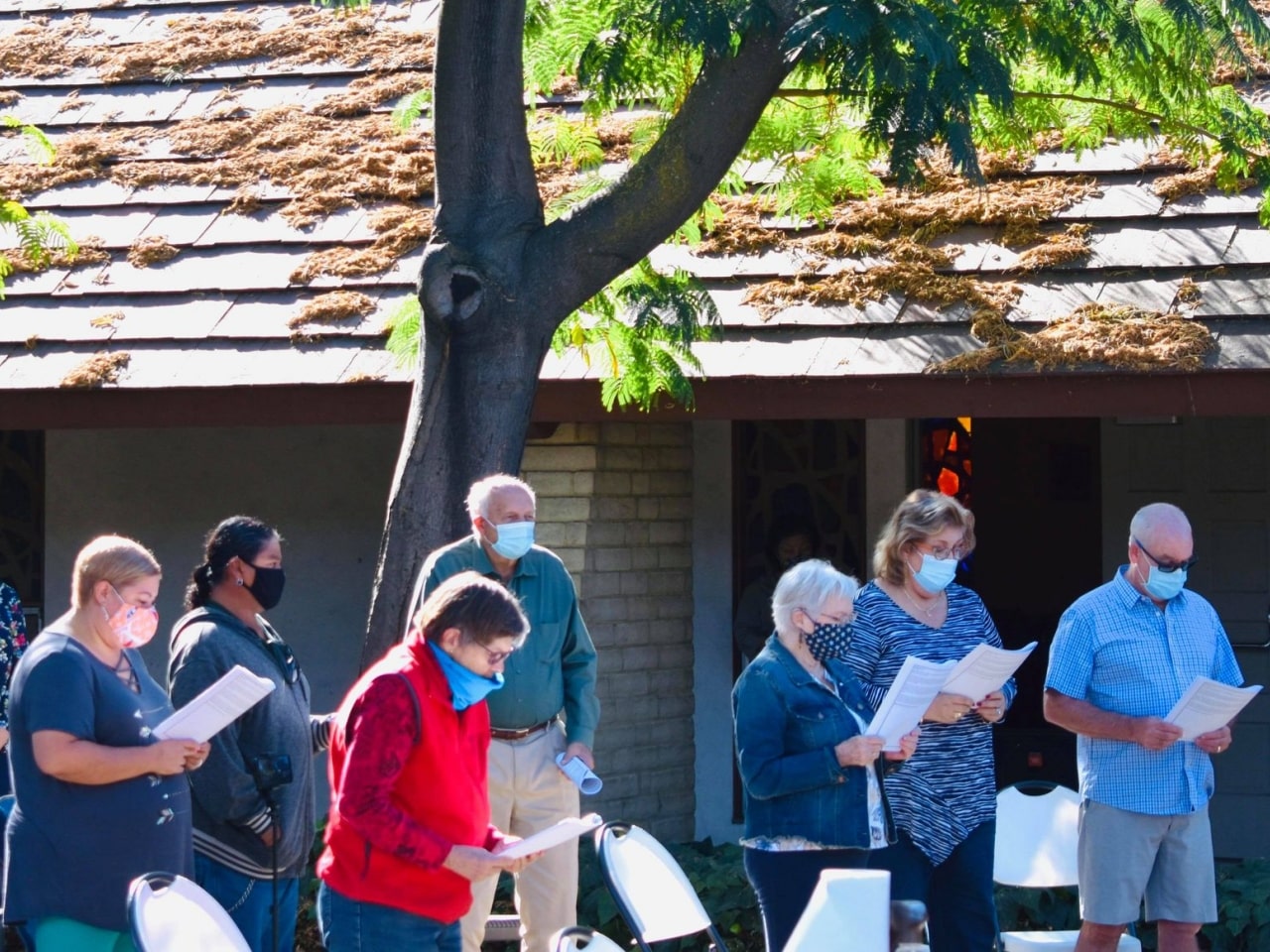 We will be moving to outdoor services starting Sunday, March 28th.  Join us as we celebrate Palm Sunday and being back together again.  We will, of course, be following standard protocols, and reservations will be required.
After church on the 28th, we will be hosting a Thank You lunch in honor of Fr. David.  Fr. David and Nancy have been a gift to each of us as parishioners and as a church family.  We want to take the time to celebrate them both.
Please call the office to make a reservation, 408 377-0158.